La Goulette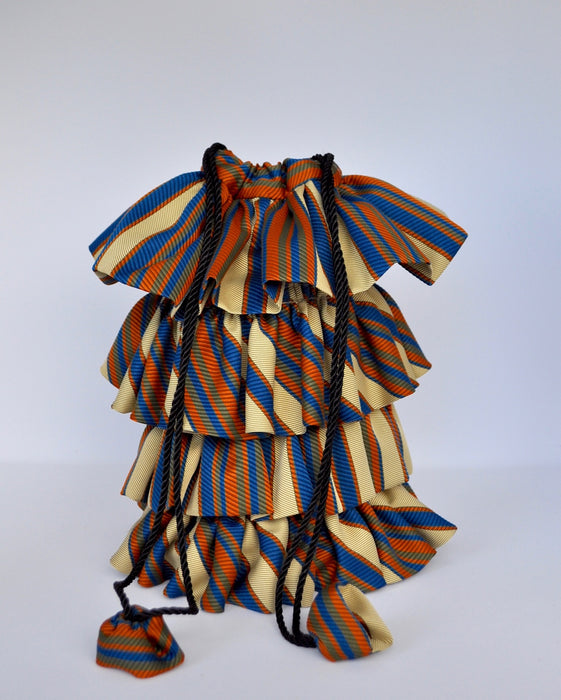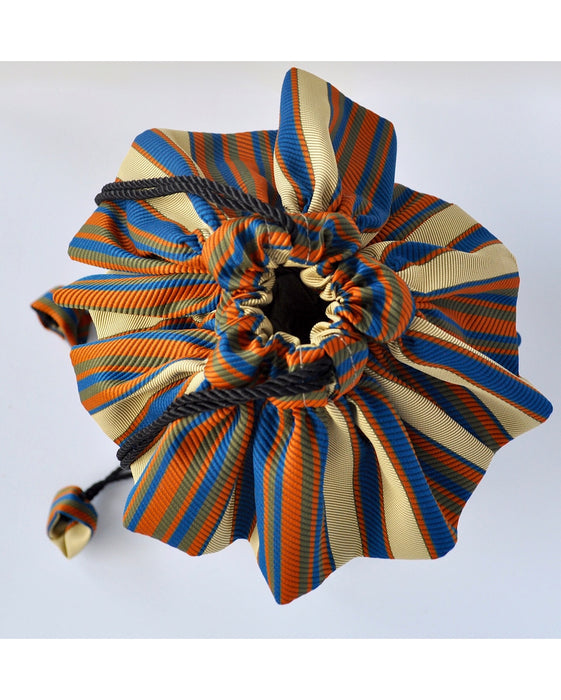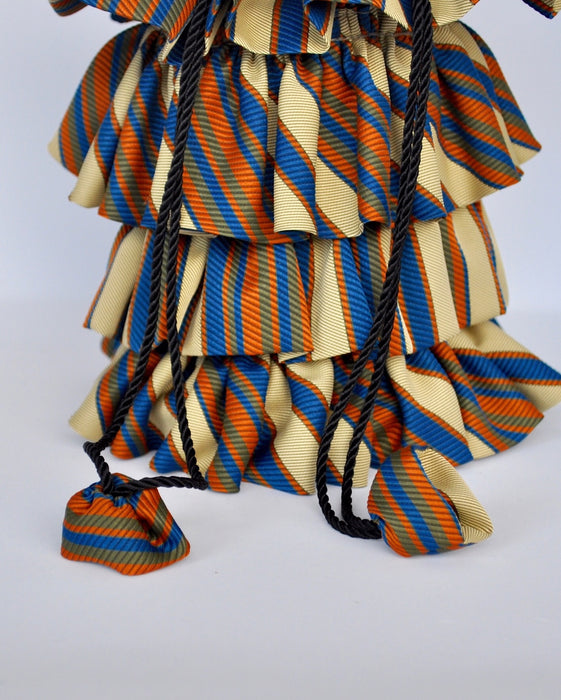 Drawstring bag made of ruffled layers of vintage necktie silk in shades of beige, teal, orange and olive. Rayon cord with matching fabric "bells". Cotton or silk  lining.
Fabrication Details:
Vintage Necktie silk

Handmade in Tunisia
Limited Edition:
Edition of 8. This is the last one and it is slightly smaller.
Measurements:
About Natasha Barrault Companion Pieces
We repurpose textiles to create timeless pieces made to last and be loved. We thoughtfully source ribbons, trimmings, fabrics, and other materials  that are juxtaposed, woven together, pleated, or layered to create a limited edition bag. Each piece is then assembled by hand in Tunisia and the South of France using century old traditions  by local artisans.
All of our bags use one or more vintage materials and therefore are limited editions. Each time you buy a bag, it comes with an embossed card on which the number of your bag in the edition is handwritten.