Velvet Pouch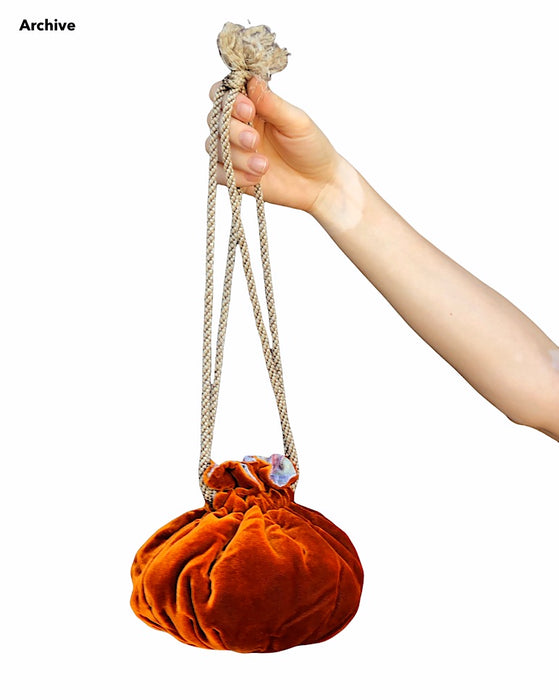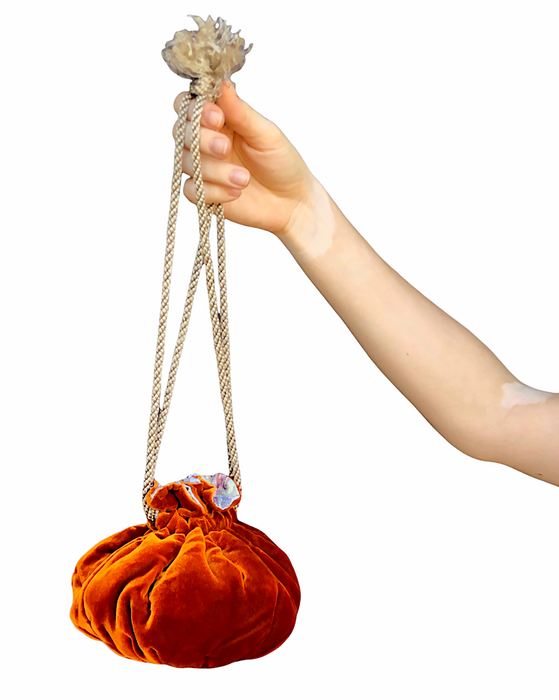 Drawstring pouch  in burnet velvet with a striped Dupioni lining. Beige rayon cord.This simply scrumptious pouch was made in the early 00's during Natasha's first stint as a bag designer. We've decided to part with some of these early examples of what makes the brand what it is and to offer them to you at truly affordable prices. Use this one to store your jewellery at home and on the move, or wear it out.
Fabrication Details:
Vintage velvet and striped silk lining in grey, reds and greens.

Handmade in Paris, France,  in the early 2000s.
Limited Edition:
Measurements:
About Natasha Barrault Companion Pieces
We repurpose textiles to create timeless pieces made to last and be loved. We thoughtfully source ribbons, trimmings, fabrics, and other materials  that are juxtaposed, woven together, pleated, or layered to create a limited edition bag. Each piece is then assembled by hand in Tunisia and the South of France using century old traditions  by local artisans.
All of our bags use one or more vintage materials and therefore are limited editions. Each time you buy a bag, it comes with an embossed card on which the number of your bag in the edition is handwritten.
Return Policy
Merchandise in saleable condition with all original tags attached may be returned or exchanged within 14 days of shipping date with original sales receipt. After 14 days, all sales are final.